Our Mission
To be a strong and trustworthy source that nurtures and enhances the bottom line of a property using sound and ethical values and dependability in every business partnership while maintaining a commitment to cost effective property management. 
Strong - Reliable - Affordable
Meridian Property Management specializes in residential and commercial management of income property and has served Orange County and the Southern California area since 1985. Throughout our 30+ years in business, we have become a recognizable and trusted source at the core of property management activity in Southern California.
Our services extend all over Orange County, even reaching into the bordering Los Angeles area. We are centrally located within the city of Santa Ana, where we have been providing Southern California with quality service since 1985!
---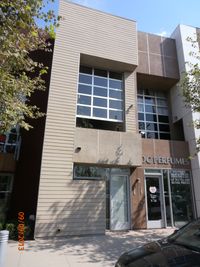 Throughout Meridian's years of experience, we have dealt with all types of investment properties, from newer to distressed properties. With our in-house maintenance crew, Meridian has the skills to improve and re-establish the reputation of your property, while minimizing expenses and maximizing income, thereby increasing the property value for you, the owner. Each experience has made Meridian stronger and more respected in the community as a property management company that deals with Integrity, Honesty, Longevity, and Professional Service. Meridian is interested in creating long term relationships with our clients and to alleviate the headaches
that come with property ownership. Our goal is make owning property a joy again!

   We understand there are many choices when deciding upon a property management company, but why not give us a try? Because not only are we a family business, we know we are here to stay.  We are a corporation large enough to deal with the turmoil of the day to day, but small enough that we can provide a great level of personal, professional service, and care.
---